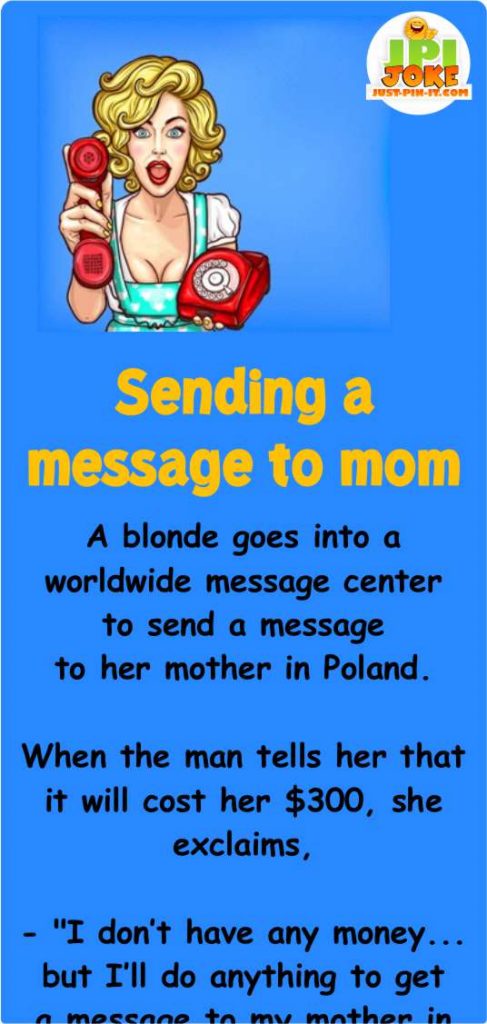 "I don't have any money… but I'll do anything to get
a message to my mother in Poland!!!"
To that the man asks,
And the blonde says,
"Yes…. ANYTHING!!" With that the man says, "Follow me!"
He walks into the next room and tells her,
"Come in and close the door."
She does this and then he says,
She does. He then says,
She does. Then he says,
With that, she takes it out and holds it with both hands.
And then the man says somewhat impatiently,
She then brings her mouth closer to it, and while holding it very closely to her lips, she says,